Words are my imagination's native language, as well as my profession. I've published fiction and nonfiction books and a variety of other work.
Do you speak the same language? Find useful resources for other writers here, too.
Essays
Grief, intuition, and spirituality are topics I tackle frequently in essays published on Medium. Popular recently:
Bright Splinters of Heart: How colored glass helps me cope with grief
What Dogs Know: Sniffing out insights through intuition
Spirituality and the Imagination: Listening for insights from the gods
The Embodiment of Your Imagination: How peak creativity requires your heart and body, not just your mind
Novels
Travel along on a quest, defend a tenth-century abbey, or meet a zany secret agent. My fantasies for young readers earned awards from the Junior Library Guild and Bank Street College of Education, among others. Still available online as ebooks—or contact me for a hardcover.
Picture books
Watch out for growling neighbors—and monsters! Great illustrations helped earn a Henry Bergh Honor from the ASPCA. Download a parent/teacher guide for The Garbage Monster or Bears Barge In, or watch as I read of The Garbage Monster to you!
Nonfiction books & corporate writing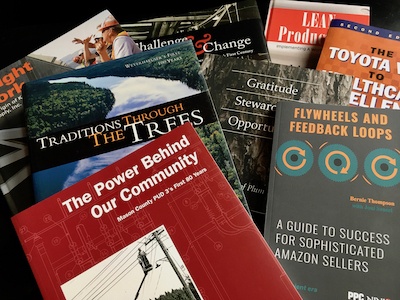 The histories of paper mills, public utilities, and construction companies are more interesting than you might expect! I write routinely for Fortune 100 companies with smaller projects, as well as anniversary books.

Poetry
Nothing fancy. Writing poems has become a mindfulness practice for me, a way to get a grip on slippery feelings. And sharing such work can help us all appreciate nature, our emotions, and each other. Here are a few of my favorites: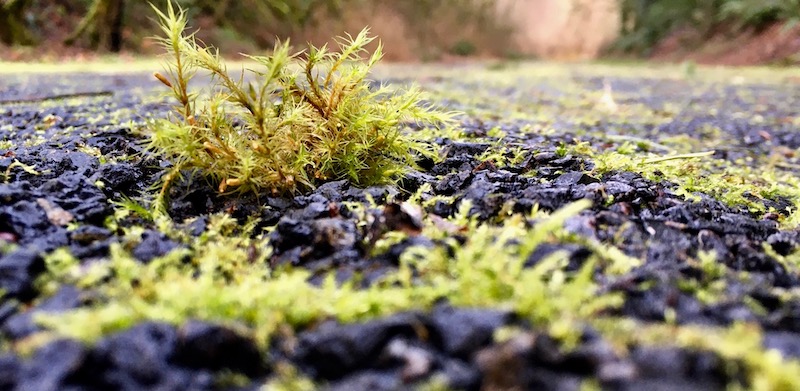 Undaunted: A Lyric to the Lowly

Moss,
Rather low on the ladder of life,
Defies good sense and logic,
Sprouts in unlikely places.
A splash of green, it enlivens
Concrete and asphalt,
Undaunted by either
A rock or a hard place.
While I, a bit taller
But so often daunted,
Fancy myself nearer the gods.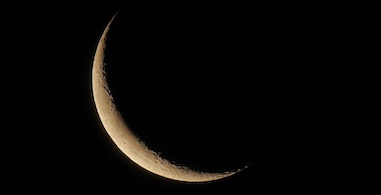 Useful resources for writers
My top recommendation: Join an organization for the type of writing you want to do. They can help you find instruction, critique partners, and marketing advice. A few of my favorites:
A few tips are handy when you're first learning to give and receive critiques.
When it comes to everything else, from how to write dialogue to manuscript formatting, Google is your friend. Want a shortcut? Try this this creative writing glossary and links suggested by a young writer and fan named Jaymee.